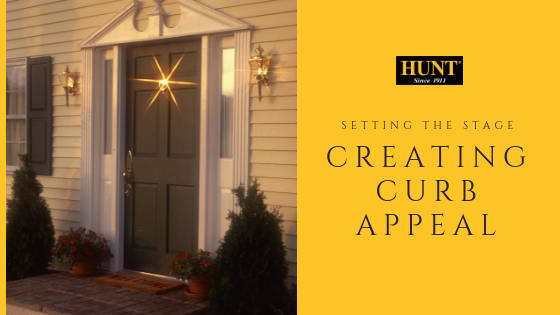 You've heard the saying, "You can't judge a book by its cover." No statement is more untrue when it comes to . A potential buyer sees a home's exterior and makes an immediate judgment. Most potential homebuyers will start their search for a home on the Internet. If the pictures of the home create interest, they will drive by that home to assess the home's location and condition.
The drive-by is critical for the seller of that home, and while the seller cannot control where their home is located, they can control how the initially perceives the home. This is done by creating curb appeal. Here's where we need to make the most of that first impression!
Creating curb appeal is important and worth the time spent. Below are ideas for enhancing your home's curb appeal. Ask your what improvements they recommend.
PAINT
Depending on the severity, you may want to paint the entire exterior. If the peeling is minor, simple touch-ups will be sufficient.
If your home's colors have become dated, consider painting it with more neutral or traditional colors.
Tour a new home development for ideas on the latest color palettes.
LANDSCAPING
Cut and edge your lawn once a week to keep it looking manicured. Be sure to rake your lawn free of leaves.
Keep shrubs neatly trimmed. If they are near windows, cut them down beneath the bottom of the window to allow for more light in your home.
Place potted flowers in your flower beds or on your porch to add a touch of color.
GENERAL
Store all outdoor toys in the garage when not in use. If you have a playset in your yard store that as well.
Make sure your trash cans are sealed and placed inside the garage.
Place an attractive wreath or decorative item on your front door to make it more inviting.​​​​​​​​​​​