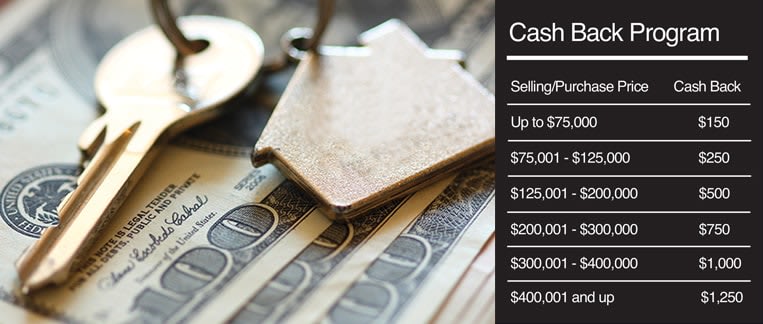 Cash Back Program
On The House is an Employee Benefit Service program offered exclusively by HUNT Real Estate ERA to local companies throughout our market areas. For participating companies, HUNT becomes the recommended real estate and homeownership resource for it's employees - giving them the ability to earn up to $1,250 cash back on the sale and/or purchase of their property, plus up to $150 savings on their mortgage application fees from HUNT Mortgage.
For Employers
When you partner with HUNT, your employees and their family members not only get the benefit of working with the most knowledgeable real estate professionals, but they also become eligible to receive cash back on the sale and/or purchase of their property. In addition, if they utilize HUNT Mortgage to finance their transaction, they can save up to $150 on their mortgage application fees.
Seller Security® Plan
"We Will Sell Your House, Or ERA Will Buy It!"®*
Your employees that wish to sell their property may also be eligible for ERA's exclusive Seller Security Plan (SSP). SSP gives qualified consumers the assurance their home will sell within a defined sales period or ERA will buy it from them.
To learn more or to enroll your company in On The House, fill out the form on the side of this page and one of our HUNT representatives will get back to you shortly.

For Employees of Participating Companies
How to qualify for On The House Program:
You MUST first register and Eric will contact one of our On The House representatives for you.
After registering, you will be able to work with Eric if you choose, he will assist you in identifying your real estate needs.
* Conditions and limitations apply; including but not limited to: seller and house must meet specific qualifications, and purchase price will be determined solely by ERA Franchise Systems LLC, based upon a discount of the home's appraised value. Additionally, a second home must be purchased through a broker designated by ERA Franchise Systems LLC. Call your local HUNT ERA professional to review details.